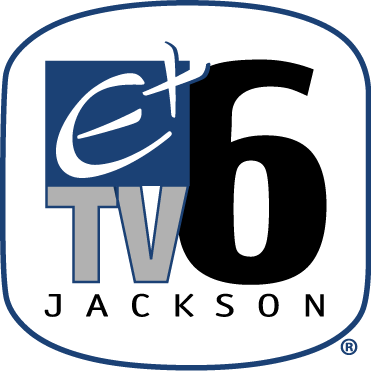 EPlusTV6 captures the life of our community through exclusive programs featuring local places, people and events on EPlus Broadband channels 6 and 206HD. Watch at home or on-the-go with live streaming on www.eplustv6.com. Programming includes high school football, college sports, Major League Baseball, Miss Tennessee Volunteer Scholarship Pageant, LIVE parades, public meetings and much more. Check out the schedule for the complete list of programming and show times.
The EPlusTV 6 studio doors officially opened for the first time to the Jackson, TN community in 2004 after the launch of Jackson Energy Authority's fiber optic broadband network. Fifteen years later, our local origination station continues to be the lens of the community. This year marks the 13th Anniversary of 6 in the City, our longest running show.
6 in the City a variety show with local guests and music entertainment is telecast and streamed LIVE at 2pm each Tuesday from the Jackson Civic Center.
The newest show on EPlusTV 6, An Evening In Jackson, premiered March 7, 2019 and is telecast and streamed LIVE from local businesses in Jackson featuring special guests and trending topics.
EPlusTV 6 is owned and operated by EPlus Broadband, a division of Jackson Energy Authority.