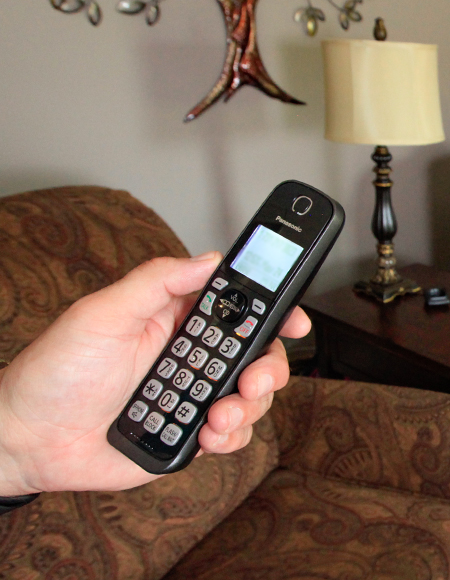 Stay in touch with family and friends with the outstanding clarity and quality of EPlus Broadband Telephone service. Our all-inclusive phone service is packed with great features backed by Jackson Energy Authority local customer service.
Benefits:
Works with your existing phone outlets.
Use your existing home phone.
Keep your same number.
Includes local customer service you can count on.
Fiber optic clarity and reliability.
Includes FREE E911 battery backup.
No contracts!
---
EPlus Telephone Includes:
Unlimited Long Distance - applies anywhere in the continental U.S.
Unlimited Local Calling – applies to local calling area.
Voicemail – Never miss a call again. Voicemail works like an answering machine, even when you are on the phone.
Caller ID (w/Name) – View the name and number of the person or business trying to reach you.
Call Waiting (w/Caller ID) – Answer another call while you're on the phone.
3-Way Calling – Allows you to speak with two people at the same time.
Call Forwarding Variable – Allows you to forward all incoming calls to a different telephone number with the functionality to still make outgoing calls.
Call Return – Return the call of the last person who called you.
Call Forward Busy – Forward your calls to another phone number when your line is busy.
Call Forward No Answer – Redirect calls to another phone when an incoming call isn't answered within a specified number of rings.
Remote Call Forwarding – Activate or deactivate your call forwarding when you are away from your home.
Speed Calling 30 – Assign a two-digit code for frequently used numbers. Great for emergency numbers and long distance numbers.
Repeat Dialing – Repeatedly dials a busy number until someone answers.
Anonymous Call Rejection – Protect your privacy by preventing calls from callers who block their identity.
Caller ID Delivery Block – Prevents your name and phone number from being displayed to the person receiving your call.
---
Telephone Add-Ons:
Directory Assistance, 411 – Per call rate. Find out the number/address of a residence or business.
Non-Published/Non-Listed – Number is not listed in phone book or directory assistance.
Non-Listed – Number is not listed in phone book, is listed in directory assistance.
---
Local number portability is not available to customers from a cellular service or certain VoIP services. You must provide the correct equipment (Caller ID display unit or phone with built-in display) to view Caller ID data. Unlimited long distance calling is limited to the 48 contiguous United States. Long distance is billed at the per minute rate for long distance service over 1,500 minutes per month. Jackson Energy Authority local phone service is required to receive Unlimited Long Distance.