Get the same TiVo experience that you enjoy in your living room, in every room! TiVo delivers TV plus streaming video services like Netflix and YouTube to just about anywhere in your home. Stream shows from your TiVo to another TV location connected to TiVo Mini.
Or, you can stream shows from your TiVo to your mobile devices, and quickly download shows to your mobile device for viewing when you're away from your home network.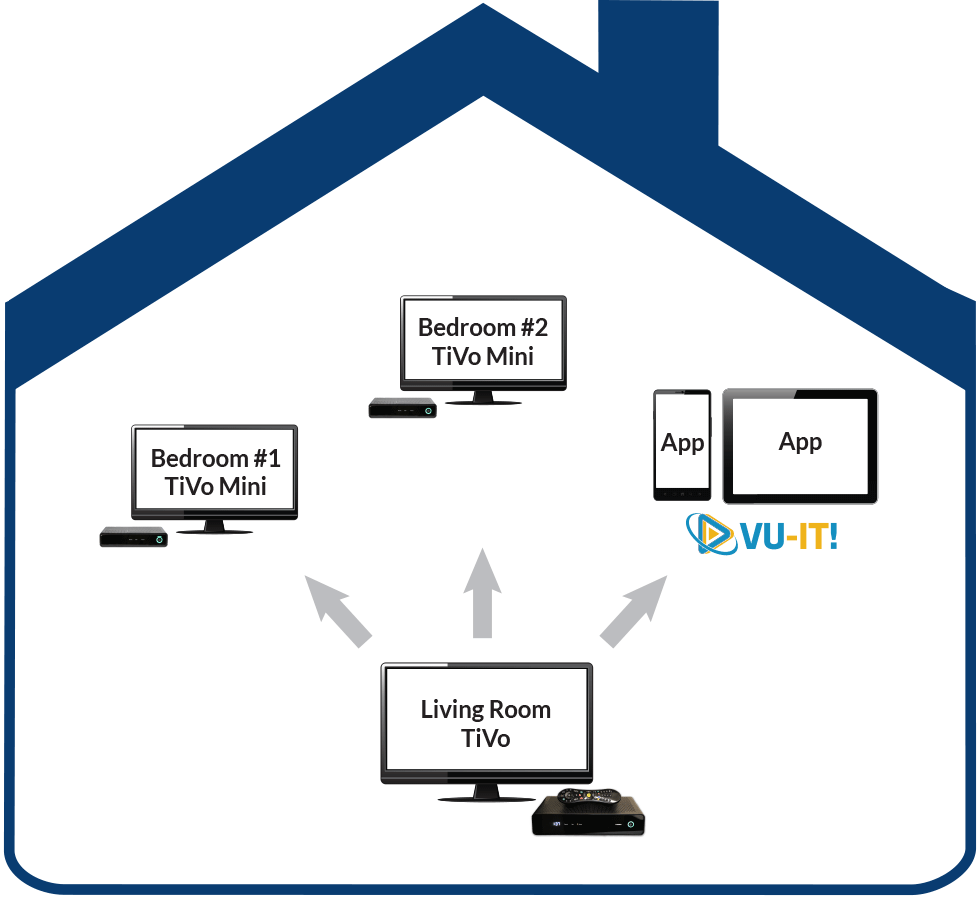 Use the VU-IT App to easily stream or transfer shows to your iPad or other mobile device. Bonus: VU-IT also lets you schedule recordings, control live TV, search for shows and more, right from your mobile device! Download the free VU-IT app from the App Store or Google Play.
---
More About TiVo:
---
© 2019 TiVo Corporation. All rights reserved. TiVo and the TiVo logo are registered trademarks. Netflix is a registered trademark of Netflix, Inc. All other company, product and brand names, logos and trademarks are the property of their respective owners.